Awards Evening December 2022
We enjoyed a special evening celebrating the achievements of students past and present. Our Guest of Honour, Rachel Brown-Finnis gave awards out to students and spoke to us all about her journey and how should aspire be the best version of ourselves and celebrate our uniqueness.

We were treated to some fantastic performances by our dancers and musicians who really helped make the event special for our prize winners.

Our Football team got to meet Rachel prior to Awards Evening and they asked her many questions about her career and her work as a Football pundit.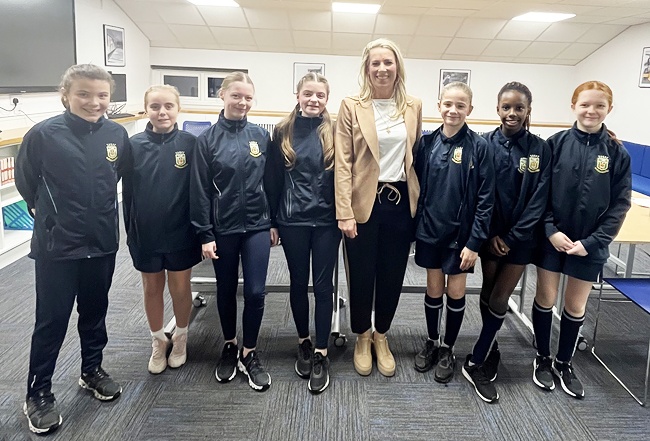 Thank you to all the parents, students and staff who attended and helped make the evening a very special and memorable one.
Photo Gallery