Psychology
Head of Department: Mrs R Wilkinson
Contact email address: wilkinsonr@broughtonhall.com
Specification: AQA
Qualification: A Level Psychology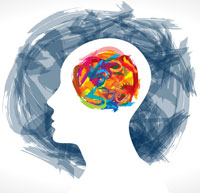 Over two years, students study 3 different units, each consisting of a 3-4 specific topics related to behaviour. These units include introductory topics to psychology, psychology within a scientific context, issues and key debates within psychology, and advanced options topics. The aims of this course are:
To support psychology students in developing and applying scientific skills of investigation into a variety of human behavioural questions; A Level students use methods of experiments, observation, self-report, and detailed case studies to learn about topics such as memory, stress, attachment, conformity, psychological disorders, aggression and relationships. A Level Psychology is now accepted as a science for many health degree courses.


To introduce students to the various perspectives as to the causes of behaviour, e.g. arguments to whether behaviour is determined by biology or environment or is the result of free will.


To give students the opportunity to immerse themselves in the investigation of a number of different individual and group behaviours, fostering their curiosity and understanding of why people act and react as they do.
Within this interesting context, the core skills of research methods are fully integrated; students begin to critically consider research using this new vocabulary (e.g. reliability, validity, bias) as well as developing, carrying out and analysing their own piece of research.
How is the course structured & assessed?
Paper 1 - Introductory Topics in Psychology (Social Influence, Memory, Attachment and Psychopathology) Year 1

Paper 2 - Psychology in Context (Biological Psychology, Psychological Approaches, Research Methods) Year 1 & Year 2

Paper 3 - Issues and Options in Psychology (Schizophrenia, Relationships, Aggression or Forensic Psychology, and Issues & Debates in Psychology) Year 2 Students are taught 5 lessons per week over the course of the two years. They will take all examination papers at the end of Year 2, with each paper lasting 2 hours.

How is the course structured & assessed?
A Level Psychology is now accepted as the 3rd science for many medical degree courses; students who take A Level Psychology also go onto a variety of careers from different fields of psychology (i.e. clinical) to nursing, teaching, marketing, business, accountancy, and the police. An in-depth understanding of their own motivations and drives allows students to be more self-reflective as they progress into further education, training and careers.