Introduction
Whoever controls the media, controls the mind.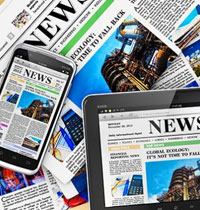 Students benefit form studying the media because it teaches them about images and texts that they see every day and how we as audiences are manipulated and targeted. We hope that pupils can become savvier and more aware of this manipulation and the reasons behind it. We want students to be able to analyse media texts and write about them in a clear and coherent way. We want students to know how cultural, historical and political contexts affect the way the media represents ideologies and values and how their behaviour is influenced by what they see and read.

The students start by studying such media texts before making some of their own products which allows them to apply their knowledge and understanding to their own work. This allows students to be creative as well as analytical and inspires many students to pursue a career in the media industry. As Liverpool is the 2nd most filmed city in the UK outside of London, this allows some students to follow their ambition into media production roles.
Staff
Mrs K Hudson - Head of Department
Ms A Kivi - teacher of Media
Ms Cameron - teacher of Media

Programme of Study KS4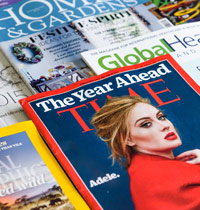 The WJEC Eduqas specification is designed to introduce learners to the key areas of the theoretical framework for studying media - media language, representation, media industries and audiences - in relation to diverse examples from a wide range of media forms: advertising and marketing, film, magazines, music video, newspapers, online media, radio, television and video games. Through this study, learners gain an understanding of the foundations of the subject, enabling them to question and explore aspects of the media that may seem familiar and straightforward from their existing experience in a critical way. This extends learners' engagement with the media to the less familiar, including products from different historical periods or those aimed at different audiences, providing rich and challenging opportunities for interpretation and analysis. The study of relevant social, cultural, political and historical contexts further enhances and deepens learners' understanding of the media, as they explore key influences on the products studied.

This specification recognises the cross-media, multi-platform nature of the contemporary media and the centrality of online and social media platforms in distributing, accessing and participating in the media. In some instances, specific forms are highlighted for detailed study, but this is in the context of their relationships to other media forms and platforms, recognising the fluidity of these and emerging, contemporary developments in the digital landscape. Learning about the media involves both exploring and making media products and these two activities are fundamentally related in the specification.

Learners create a media production for an intended audience, applying and developing their knowledge and understanding of media language and representation in response to a choice of briefs set by WJEC. This selection of forms allows learners to pursue their own media interests and develop their practical skills in this component. Theoretical Framework This GCSE Media Studies specification is based on the theoretical framework for exploring and creating media. The framework is based on four inter-related areas:
media language: how the media through their forms, codes and conventions communicate meanings


representation: how the media portray events, issues, individuals and social groups


media industries: how the media industries' processes of production, distribution and circulation affect media forms and platforms


audiences: how media forms target, reach and address audiences, how audiences interpret and respond to them, and how members of audiences become producers themselves. The framework provides a holistic and focused approach to interpreting and analysing the media, which learners will develop progressively as they study the three components.
Examples of all of the following media forms will be studied:
advertising and marketing


film


magazines


music video and online, social and participatory media studied through a single music topic


newspapers


radio


television


video games


This will enable learners to develop knowledge and understanding of a broad range of media forms and products, providing a comprehensive and balanced study of the media that encompasses audio-visual, print-based and online forms, as well as exploring the interrelationships between them.