Dodgeball Quarter-Finalists
On Wednesday 10th November a mixed Y7/8 team competed at the Liverpool School Sports Partnership dodgeball tournament at North Liverpool Academy. The team were able to display their throwing, catching, blocking and dodging skills under pressure and developed their personal development skills of respect, responsibility and co-operation amongst their own teammates and their opposition.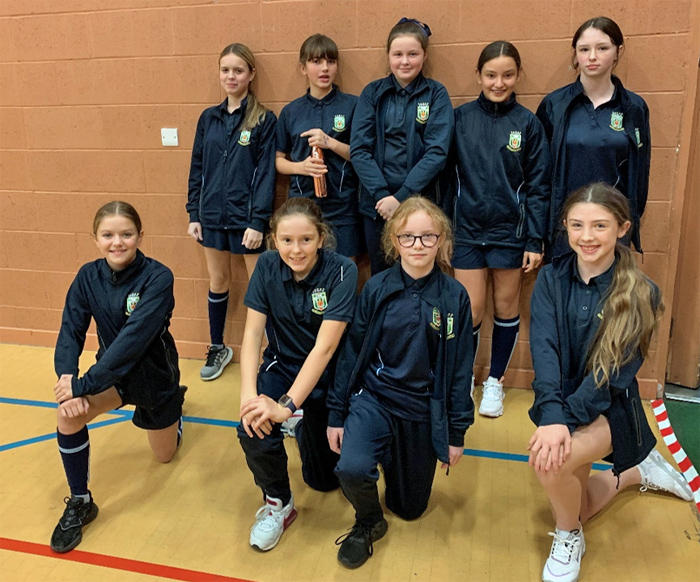 The team managed to win their league after playing four matches to make it into the quarter final, but unfortunately did not progress into the semi-finals.

Well done to all the pupils who participated in the event: Maisy N-H, Frances T, Jessica H-D, Inés A, Nicole C, Jenna C, Maisie A and Niamh D.
| | League A | League B | League C | League D |
| --- | --- | --- | --- | --- |
| 1st | Broughton Hall | Broadgreen A | Belvedere B | Broadgreen C |
| 2nd | ASN | Belvedere A | Broadgreen B | Gateacre |
| 3rd | NLA | St Julies A | St Julies B | KLA A |
| 4th | KLA B | Bosco | Notre Dame B | Notre Dame C |
| 5th | Notre Dame D | Notre Dame A | | |
QF 1
Broughton Hall
Gateacre
QF 2
ASN
Broadgreen C
QF 3
Broadgreen A
Broadgreen B
QF 4
Belvedere A
Belvedere B
SF 1
Gatacre
ASN
SF 2
Broadgreen B
Belvedere A
Final
Belvedere A
ASN