Summer School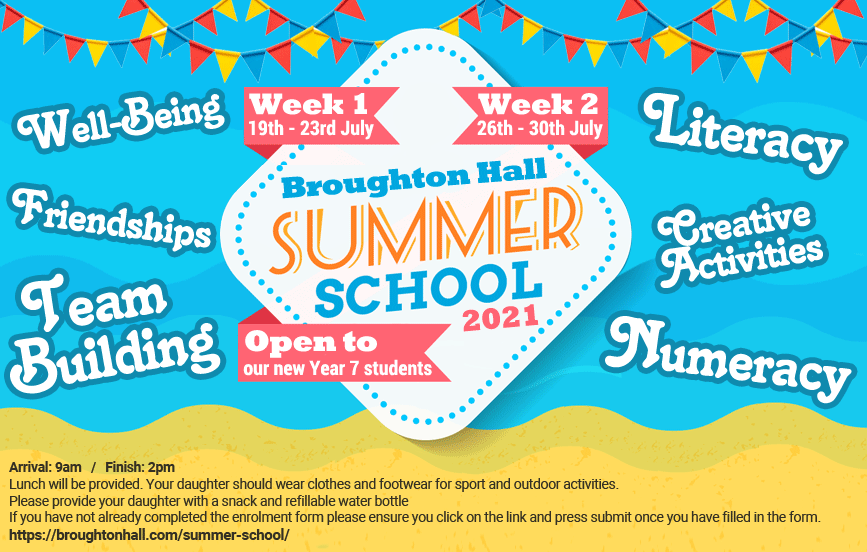 We are delighted to be able to offer our new Year 7 students a place at the Broughton Hall Summer School 2021. Students will attend for one week with the dates allocated according to when your daughter's primary school finishes for the summer holidays.

This is an invaluable opportunity for students to meets other students in her year group, meet teachers, familiarise themselves with the school and help prepare them for their new start in September.

Date Week 1: 19th July - 23rd July 2021
Date Week 2: 26th July -30th July 2021

The week will focus on well-being, team building, friendships, literacy, numeracy, and creative activities.
Arrival: 9am
Finish: 2pm

Lunch will be provided. Your daughter should wear clothes and footwear for sport and outdoor activities. Please provide your daughter with a snack and refillable water bottle

If you have not already completed the enrolment form please ensure you click on the link and press submit once you have filled in the form.
Please email
fletchere@broughtonhall.com
if you have any questions.