Shine Award Year 8 Wild Roadshow
As part of their Shine award, year 8 pupils had the opportunity to meet a range of Rainforest and Desert animals and mini-beasts, linking with our Geography curriculum. Pupils saw how the Rainforest animals' bodies are adapted to a warm, humid climate and learnt about how they hunt for food and hide from predators. Through the handling of a gecko, snake and tarantula, pupils learnt, first-hand, about the concept of conservation the need to protect their environment.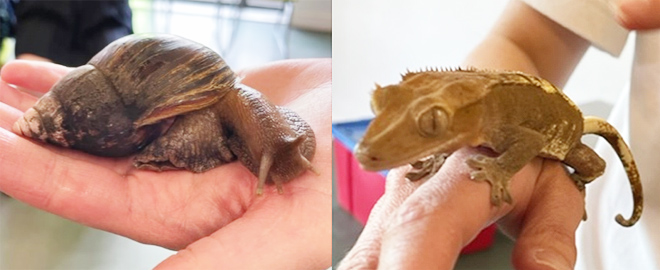 Pupils met animals native to desert habitats and learnt how they are adapted to survive in dry, arid conditions and discussed how animals are camouflaged and how each part of an animal's body has an essential function. They felt the rough, scaly skin of a bearded dragon and learnt how it survives on very little water and yet maintains its water levels in order to protect its internal organs. Pupils learnt a lot from this engaging experience and had fun too!