Caring to Learn Award 2021
Year 8 are participating in the 'Caring to Learn Award 2021'. Pupils are helping each other to learn, gain confidence and reach their potential through a variety of challenges over the summer term with lots of rewards!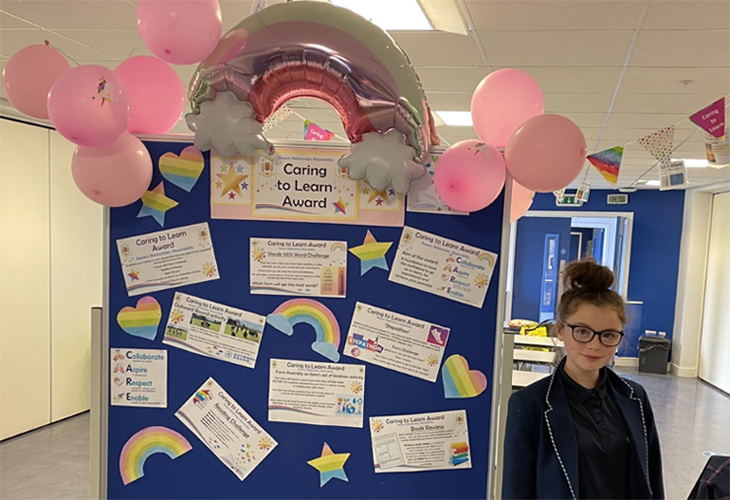 The current part of the challenge is competing in the 'Vocab Challenge' and 'Step-a-thon' taking place this week and next. For this part of the challenge pupils are aiming for the prize of a 'Dominos Afternoon' with their form. Who will be the winning form?